STATEWIDE ANNUAL 2018
CRAFT • PHOTOGRAPHY • VIDEO/DIGITAL WORKS

November 16, 2018 – January 11, 2018 at the Rio Gallery
300 S Rio Grande Street SLC, UT 84101 M-F 8-5
Utah Arts & Museums will host its annual statewide exhibition Utah '18: Craft, Photography, & Video/Digital at the Rio Gallery November 16, 2018 – January 11, 2019 with a public reception on Friday, November 16, from 6-9 PM where we will acknowledge the Best in Show, Jurors' Award Winners and Honorable Mentions. Admission is free and exhibition catalogs are available at no charge. The exhibition had a record number of entries for this media category. 239 artists, along with over 440 works of art, arrived at the Rio Gallery in the historic Rio Grande Depot.  We received entries from over 50 cities all over Utah: Eden, Cedar City, Ephriam, La Sal, Moab, Logan, Ogden, Toquerville, Vernal, Huntsville, Ivins, Payson, St. George,  and throughout the Wasatch Front. Jurors selected 48 artists for exhibition.
Paul Adams, Carole Alden, Kristin Baird, Serge Ballif, Edward Bateman, Chelsey Blackman-Bray, Amanda Brungardt, Laurel Caryn, Virginia Catherall and Mary Lambert, Emily Comstock, Lewis Crawford, Juule De Haan, Jane DeGroff , Sadie Dodson, Ethan Edwards, Reid Elem, Trisha Empey, Daniel Everett, Daniel George, Jethro Gillespie, Z. Hutchings, David Hyams, Levi Jackson, Mary Ann Jacobs, Etsuko Kato, Megan Knobloch Geilman, Mary Lambert, Tatiana Larsen, Mitchell Lee, Jiyoun Lee-Lodge, Christopher Lynn, Anna Laurie Mackay, Juanita Marshall, Kylie Millward, Alison Neville, Nancy Nielsen, Burkley Page, John Rees, Nancy Rivera, Sarah Sanchez, James Talbot, Karl Tippets, Rachel Van Wagoner, Jen Watson, Peter Wiarda, Wendy Wischer, Rebecca Woolston, Jaclyn Wright
Important Dates for Statewide Annual 2018:
CALL FOR SUBMISSIONS: September 21 – October 22
DROP OFF AT RIO GALLERY: October 23 – 24, 8am – 5pm 
OPENING RECEPTION: November 16, 6 – 9pm 
The Statewide Annual theme rotates between Mixed Media & Works on Paper; Craft, Photography, Video & Digital works; and Painting & Sculpture. Works are chosen for display by two out-of-state artists or arts professionals who travel to the Rio Gallery to jury the exhibition. A $1,000 best in show award is given to one artist, as well as six $600 jurors' awards. Jurors also select two honorable mentions.
---
---
DEBRA KLOMP CHING, Brooklyn, NY Co-Director of Klompching Gallery
Debra Klomp Ching is the co-owner of the Klompching Gallery. She has been working with photography since the 1980s—is an experienced curator, portfolio reviewer, private consultant, lecturer, writer, and art dealer. She holds a B.A. (Honors) in Photographic Studies, and an M.A. in Critical History and Theory of Photography. She is an Adjunct Faculty member of the School of Visual Arts in NYC and is active as a juror/judge for numerous photography awards, including the recent LensCulture International Emerging Talent Awards (2017) and the 2018 San Francisco Bay International Photography Show, among others.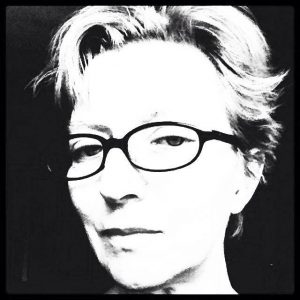 ---
MIGUEL ARZABE, San Francisco, CA
Miguel Arzabe is a San Francisco-based visual artist who works across media, including painting, video, and paper weaving. Arzabe's work has been featured in such festivals as Hors Pistes (Centre Pompidou, Paris) and the Festival du Nouveau Cinéma (Montreal); and in museums and galleries including RM Projects (Auckland), FIFI Projects (Mexico City), Marylhurst University (Oregon), Berkeley Art Museum, Albuquerque Museum of Art, the de Young Museum, and the San Francisco Museum of Modern Art. He has held many residencies including Facebook AIR, Headlands Center for the Arts, Montalvo Arts Center, and Santa Fe Art Institute. He holds a BS from Carnegie Mellon University, an MS from Arizona State University, and an MFA from UC Berkeley.
---
---
"Statewide Annual has allowed me to take the next step in my career as an artist"
–Anonymous–
---