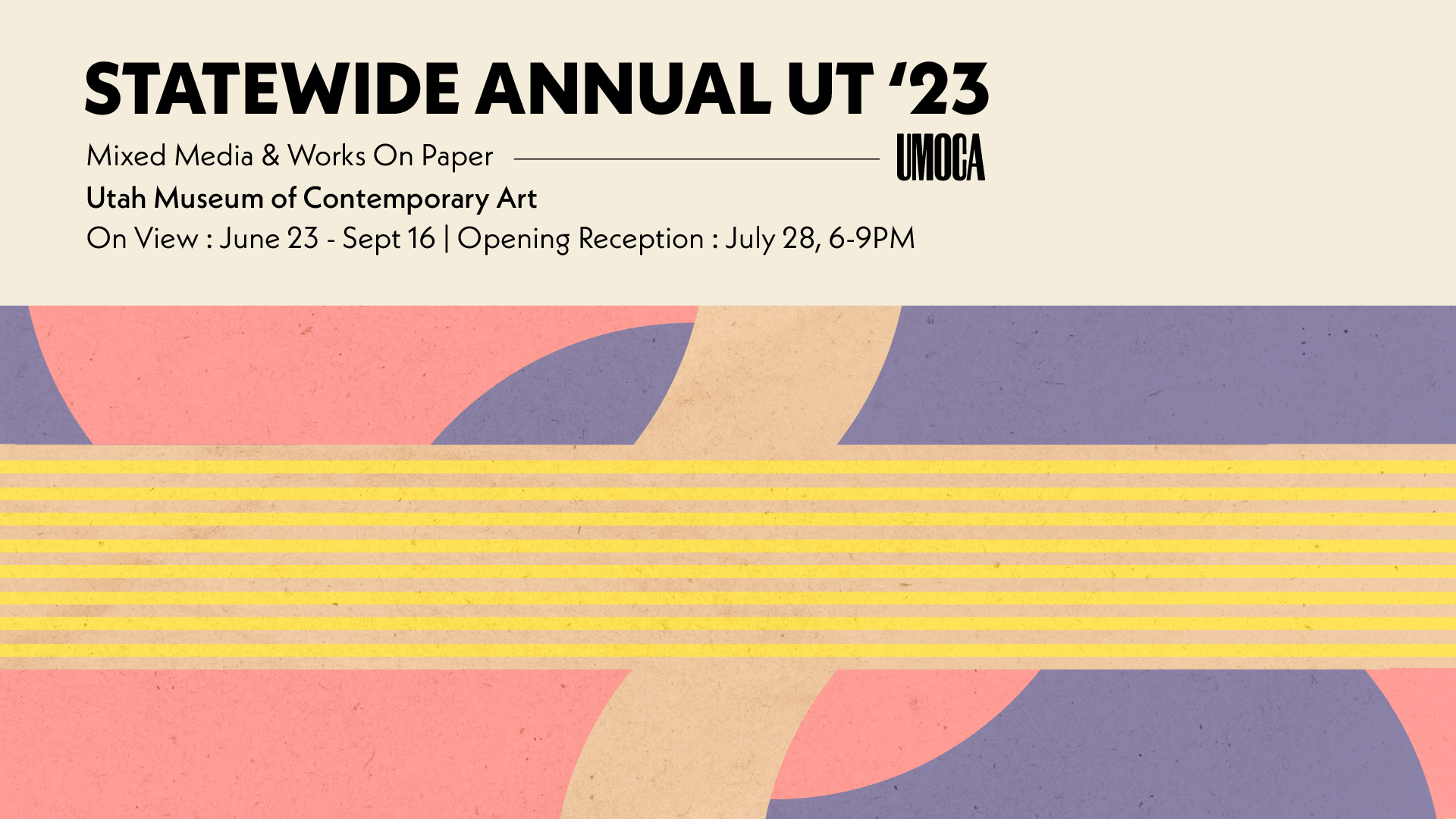 ---
Statewide Annual Exhibition
---
Visual arts competitions and exhibitions have been a project of the Utah Division of Arts & Museums (UA&M) since 1899. The Statewide Annual Exhibition (SWA) is an annual juried exhibition that presents a survey of current, outstanding visual art by Utah-based artists through three rotating themes: Painting, Sculpture, & Installation; Mixed Media & Works on Paper; and Craft, Photography, Video, & Digital.
SWA 2023: Mixed Media & Works on Paper
---
---
BEST OF SHOW: Linear, Jean Richardson 
Juror's Award: Two Turtles at Gikal, Brandi Chase 
Juror's Award: Nepantla, Rocio Cisneros-Vasquez 
Juror's Award: Obsessive Love Disorder, Jamie Clyde 
Juror's Award: Skeletons in the Lake, Jim Frazer 
Juror's Award: Void, Lenka Konopasek 
Juror's Award: Last Tasmanian Tiger, Alison Neville 
Honorable Mention: Binding Death, James Rees 
Honorable Mention: Light in Her Countenance, Evelyn Roundy 
People's Choice: Binding Death, James Rees
The 2023 Statewide Annual (SWA) will be exhibited at the Utah Museum of Contemporary Art and composed of 30 works of mixed media or works on paper selected from artists' submissions received from across the state. The show will run from June 23 to September 16, with an opening reception on July 28 from 6 to 9 p.m. 
We are honored to have Julio César Morales (AZ) and Pat Hickman (NY) as this year's jurors as they bring a vast array of knowledge to the selection process regarding material use, concept, craft, experimentation, and the art world at large.
Entries should follow the theme of this year's SWA. Examples of 'works on paper' include artist books, drawings, screenprints, and collages, and 'mixed media' are represented by works that incorporate combinations of materials, found objects, embroidery, audio, and lights, among other media. We encourage all artists working within Utah and making artwork on paper or with mixed media to apply. The SWA is a meaningful opportunity for artists to be part of a survey of the state of contemporary art-making across Utah and engage new audiences through the process.
---
View a Virtual 3D Tour of the Exhibition
---
---
Julio César Morales
is an accomplished artist, educator, and curator working for over twenty-five years in the contemporary art world. In curatorial practice, Morales has a range of experience: senior curator at Arizona State University Museum (2012-2022), adjunct curator for visual arts at Yerba Buena Center for The Arts in San Francisco (2008-2012), and founder and director of Queens Nails Annex, an artist-run project space in San Francisco (2003-2012). In 2013 he was a contributing curator for the Japanese pavilion at the Venice Biennale and has curated more than 100+ exhibitions to date. He is currently the Executive Director and Co-Chief Curator at MOCA Tucson. Morales' artwork has been shown at Lyon Biennale; (Lyon, France), Istanbul Biennale; (Turkey), Los Angeles County Art Museum (Los Angeles); CURRENT
:
LA
 Public Art 
Biennial (Los Angeles); Singapore Biennale; (Singapore), Frankfurter Kunstverein (Frankfurt, Germany); Prospect 3 (New Orleans, Louisiana) SFMOMA (San Francisco); Perez Art Museum (Miami, Florida) and The UCLA Hammer Museum (Los Angeles) amongst others.
---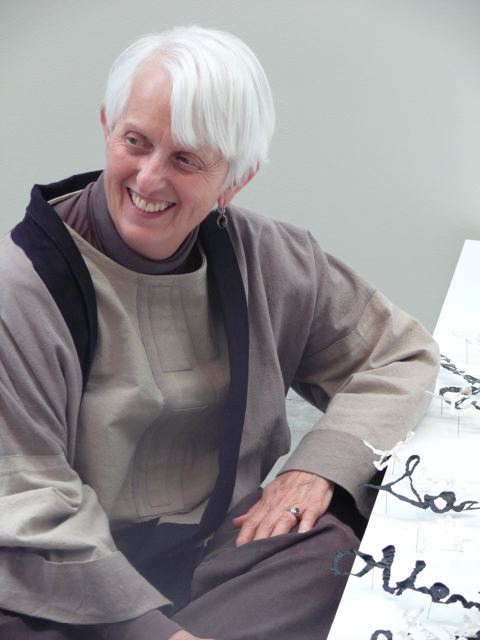 ---
---
Pat Hickman (NY)
is a full time studio artist living in the Lower Hudson Valley. She is Professor Emerita of Art, University of Hawaii; her studio is at the Garnerville Arts and Industrial Center, NY. Hickman's work is in major collections, including the Renwick Gallery, Smithsonian Institution, The Oakland Museum, Denver Art Museum, Hawaii State Art Museum, Museum of Fine Arts, Boston, LongHouse Reserve Collection, etc. Her gate commission, Nets of Makali'i–Nets of the Pleiades, stands at the Maui Arts & Cultural Center. Hickman twice received NEA grants. Since 2005, Fellow of the American Craft Council. Hickman curated two traveling exhibits with catalogues: Innerskins/Outerskins: Gut and Fishskin and Baskets: Redefining Volume and Meaning. For further information, visit
phickman.com
The views and opinions expressed in any content from outside partners do not necessarily reflect the views of the Utah Division of Arts & Museums. 
Visual Arts Coordinator
801.245.7272
Karen Krieger 
Collections and Visual Arts Manager
385.232.0770