---
Chase Home Museum of Utah Folk Arts
---
The Chase Home Museum of Utah Folk Arts is the only museum in the country dedicated to displaying a state-owned collection of contemporary folk art. It features objects made by Utah artists from the state's American Indian, rural, occupational and ethnic communities. The Museum offers a snapshot of Utah's heritage and contemporary culture. The Chase Home, built more than 150 years ago in a traditional hall-and-parlor style from adobe bricks, is a fine example of 19th century folk art.
The mission of the Chase Home Museum of Utah Folk Arts is to bring together Utah's diverse cultures and communities to preserve and celebrate their traditions. We strive to accomplish this mission by providing and creating a space where various groups of people can engage with folk and traditional arts through exhibitions, workshops, guided tours, school field trips, and community events. The Chase Home Museum hosts a variety of events in partnership with community organizations that include: artist visits, demonstrations, meet-ups, concerts, and performances.
The Chase Home Museum is always free and open to the public during posted hours. The ground level has two exhibition galleries as well as a timeline with information about the history of Liberty Park, the Chase family and the Chase Home. There are two exhibition galleries on the second level that are only accessible by stairs. The museum also houses a small library of folk and traditional arts related resources that are available for browsing while at the museum.
---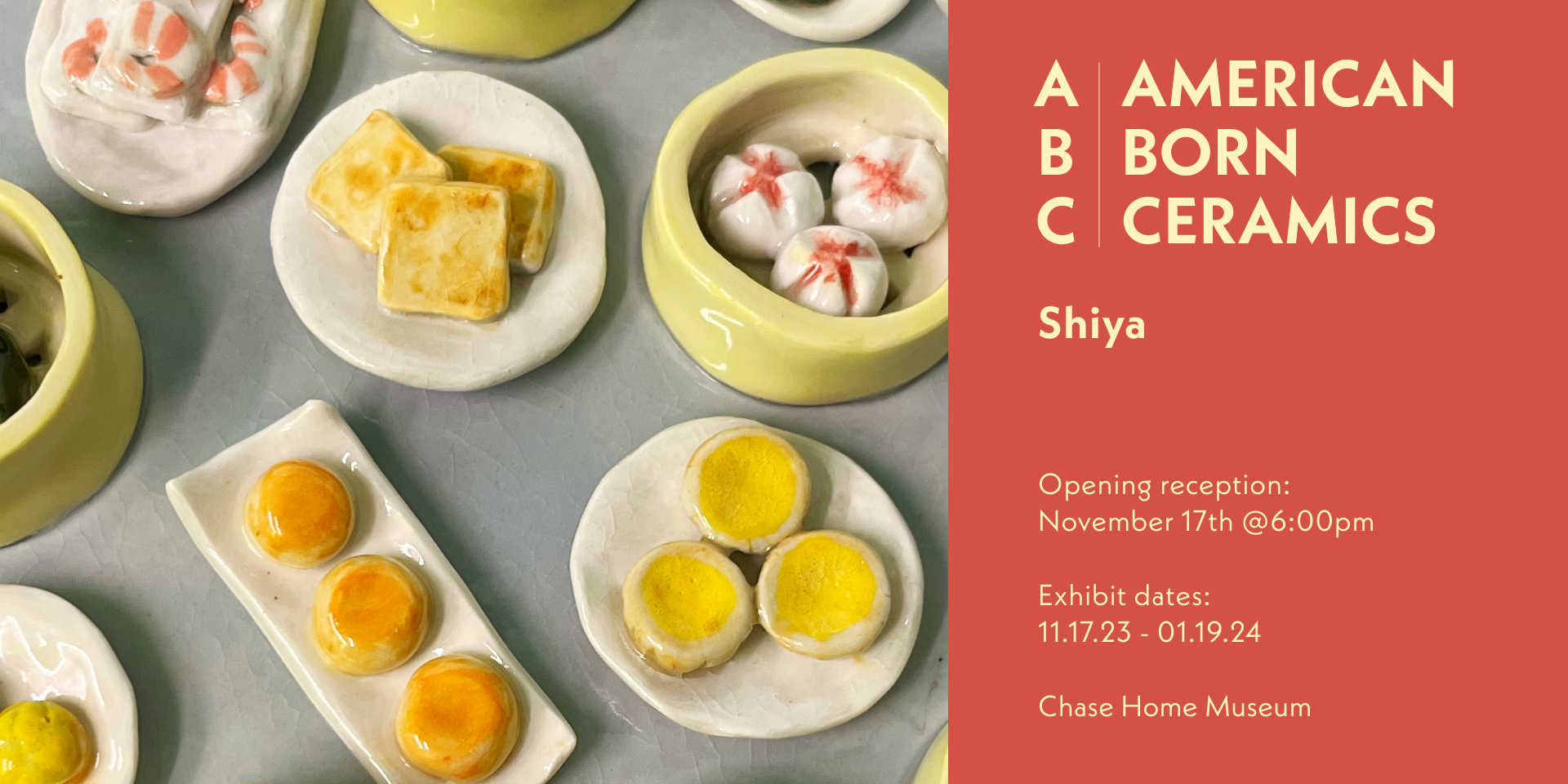 ---
American Born Ceramics" is an exploration of American/Chinese food, what Chinese immigrants eat, and how Chinese immigrants feed America. Shiya is a Taishanese multi-disciplinary artist based in Salt Lake City. She emigrated to Utah with her parents from China in the early 2000s and has been living in Salt Lake City ever since. Currently, she specializes in pottery and digital illustration by incorporating traditional Chinese and Asian techniques. 
Folk Arts Workshops Available
The Utah Division of Arts and Museums is excited to announce our workshop series, Living Folk Arts for Kids and Adults! This arts opportunity is free to the public and allows interested learners in schools, arts and community organizations, or museums to actively engage in the folk arts.
Interested participants can choose to schedule a wide range of traditional arts workshops taught by folk artists from across Utah. Workshops may be held at the Chase Home Museum in Salt Lake City, or an organization may arrange to have the workshop come to their location. If you, your organization, or school are interested in attending or hosting a workshop, please explore our roster of folk artists and fill out the form linked below to let us know what types of folk artists you're interested in and where you'd like the workshop to take place.
We are thrilled to offer these workshops and look forward to learning about and celebrating folk art with you!
---
Fill Out Request Form Here
Community Engagement & Workshops
A gallery located on the first floor is used as a space to facilitate engagement with contemporary folk and traditional arts and artists. Throughout the year, the Chase Home Museum hosts a variety of events that include: temporary exhibitions by local artists, hands-on activities geared towards children, and artist facilitated workshops where participants learn the history and techniques of different traditional arts. Follow our Facebook page for the latest announcements about events hosted in our community gallery.
Guided Tours & Field Trips
The Chase Home Museum offers guided tours and educational activities for groups of all ages. The museum is a wonderful destination to learn about local communities, traditions, and arts. Tours and field trips can be tailored to the interests and comprehension level of any group. We also offer educational activities for school groups to help students apply what they learn in the museum. Tours typically take 30-60 minutes.
For large school field trips, please familiarize yourself with our School Tour Information document to see if the Chase Home Museum is a good location for your group.
---
State of Utah Alice Merrill Horne Art Collection
In 1899, the Utah legislature passed Alice Merrill Horne's "Art Bill," which created the first state-funded arts council in the nation. The law's purpose was to support local artists, expand the influence of art in education, sponsor an annual art exhibition, and establish a state art collection.
Established in 1976, the Utah Folk Art Collection contains over 450 pieces of traditional arts and crafts from the State's European, Asian, Latinx, Pacific Islander, and African communities. As a critical part of the State of Utah Alice Merrill Horne Art Collection, it includes paintings, sculptures, textiles, woodcarving, metalwork, saddles, beadwork, and more.
The State of Utah Alice Merrill Horne Art Collection grows annually through selections made by the Art Acquisition Committee. The committee includes appointed community experts who recommend, review, and approve the commission and acquisition of Utah art.
---
View the Utah Folk Arts Collection
---
The Chase Home Museum is located in the middle of Liberty Park in Salt Lake City, Utah. To visit, enter the park from either 900 South or 1300 South and follow the signs to parking lots near the center of the park. From each parking lot, there are sidewalks leading to the museum. 
The entrance to the museum includes a ramp, and the first floor is wheelchair accessible, offering two galleries and a history timeline of the Chase Home. The second level is only accessible via stairs. There are no public restrooms. For questions about location, hours, and accessibility, please see the contact information below.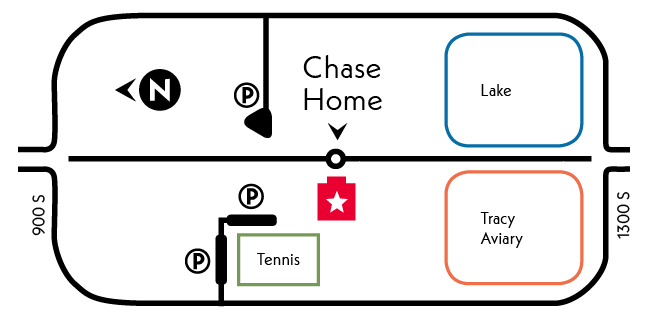 ---