---
Utah Arts & Museums awards over $1.6 million dollars in grants to assist arts organizations, museums, schools, educators, local arts councils, cultural organizations, and folk artists across the state of Utah. Grants are competitive and reviewed by community panels. Grant funding is provided by the State of Utah and the National Endowment for the Arts. Bring us your great ideas!
---
General Operating Support (GOS) Grants
---




Click on the appropriate tab for additional information about General Operating Support Grants. General Operating Support Grants provide funding for organizations whose missions either primarily arts or museums.





---
Funding for interactive and comprehensive arts education-based projects where a qualified teaching artist(s) works with a specific community population, organization, or school. Funding range $2,000-$7,000.
Deadline
Grants will open on February 1, 2019 and will be due March 22, 2019 at 5:00 p.m.
Teacher-Initiated Project (TIP)
Application is now a professional development opportunity and has been moved to the Arts Education Program.
Competitive funding available to presenters to support a public performance as well as a separate community engagement activity.  Funding can be awarded for performances of in-state or out-of-state artists. Funding Range: 50% of artists fees up to $2,000.
Deadline:
Closed
> Guidelines will be available May 2019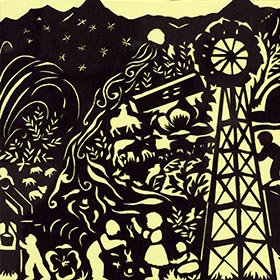 Folk Arts Cultural Preservation Grants assist individual artists, organizations, and cultural communities in the documentation, preservation, and presentation of traditional art forms. Funds up to $1,500. 
Folk Arts Apprenticeship scholarships support master folk artists to work with an apprentice. Funds up to $3,000.
Deadline:
Closed
> Guidelines will be available May 2019
---
Four Corners School of Outdoor Discovery
Grants Frequently Asked Questions
---