The Utah Poet Laureate is a Governor-appointed advocate for literature and the arts throughout the state who presents in communities, schools, libraries, and public events. The position was established in 1997.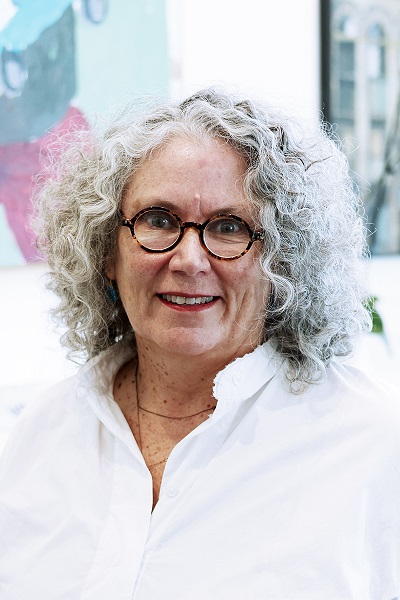 ---
Utah Poet Laureate Lisa Bickmore
Her poetry, scholarship, and video work have been published in Glass: A Journal of Poetry; Tar River Poetry; Sugar House Review; SouthWord; Caketrain; Hunger Mountain Review; Terrain.org; Bite-Size Poems project (Utah Division of Arts & Museums); Quarterly West; The Moth; MappingSLC.org; Fire in the Pasture: 21st Century Mormon Poets; and elsewhere. In 2015, her poem 'Eidolon' was awarded the Ballymaloe International Poetry Award.
She earned a B.A. and an M.A. from Brigham Young University. She is recently retired from her position as a Professor of English at Salt Lake Community College, where she was the recipient of the SLCC Foundation Teaching Excellence Award in 2006. She taught writing of all sorts, as well as publication studies, and is one of the founders of the SLCC Publication Center.
​In 2019, she founded the nonprofit Lightscatter Press, which published its first book in April of 2021. Read about its mission of multimodal literary publishing, calls for submission, and the shop​. You can support Lightscatter Press here. 
Photo by Todd Anderson. 
Micropress Project
Utah Poet Laureate Lisa Bickmore has undertaken a "mobile micropress" project. She'll work with writers and writers' groups in communities around the state to help them publish micro-editions of chapbooks, broadsides, and other publications, collaboratively planned and devised. (A micro-edition is 10-25 copies; groups will retain copies of the digital files, so that they can produce more copies of their publications if they choose.) The publications will be digitally archived, as a kind of snapshot of the writing going on in Utah at this time. 
Lisa believes that publication is a meaningful part of artistic and creative life, both individually and within communities. The micropress project will be highly collaborative — writers' communities and groups will shape and define their publications, and Lisa and her team will connect writers with resources, support, and production, including layout/design, printing, and binding.
The micropress is named "Moon in the Rye Press," which takes its name from a poem, "Old Fences," by former Utah Poet Laureate Ken Brewer, an esteemed and beloved poet and teacher: 
Fences never kept the moon out of the rye,
and barbed wire never stopped a bull.
What's a fence to crow or coyote?
Imagine water refusing to cross a line.
Imagine snakes looking for the gate.
To inquire about the project or get on the list for a workshop, email moonintheryepress@gmail.com. 
Book the Poet Laureate
To request a reading or workshop by the Poet Laureate, please fill out the Utah Poet Laureate Appearance Request Form. Requests are honored based on the nature of the request and the availability of the Poet Laureate.
After the Poet Laureate has visited your school or organization, please fill out this brief Utah Poet Laureate Post-Visit Report Form.
---
Utah Poet Laureate Appearance Request Form
---
Utah Poet Laureate Post-Visit Report Form
---
---
Past Utah Poets Laureate
David Lee, St. George
Appointed by Gov. Michael Leavitt
January 1997 to January 2003
Kenneth W. Brewer, Logan
Appointed by Gov. Michael Leavitt
January 2003 to March 2006
Katharine Coles, Salt Lake City
Appointed by Gov. Jon Huntsman, Jr.
March 2006 to April 2012
Lance Larsen, Springville
Appointed by Gov. Gary R. Herbert
April 2012 to April 2017
Paisley Rekdal, Salt Lake City
Appointed by Gov. Gary R. Herbert
April 2017 to April 2022