---
Our Creative Aging program fosters a network of cultural organizations, senior service organizations, libraries, and artists who are trained in creative aging best practices.
---
---
Creative Aging Training from Lifetime Arts
UA&M has engaged Lifetime Arts, the national leader in creative aging programs and services, to provide training, coaching, consulting, and resources in support of our creative aging work.
We are currently offering Lifetime Arts Creative Aging Essentials on-demand course. For information, or to sign up for this training, please fill out this form. This training is available for Utah-based organizations and artists through June 30, 2024. If you are interested in participating in this training session in order to be eligible for the FY24 Creative Aging Grant, you must complete your course before November 30th.
We are also hosting an in-person Creative Aging Foundations training that will take place on Monday, June 3, 2024. More information coming soon.
Lifetime Arts connects the people, funding, ideas and strategies necessary to increase the number and quality of arts education programs for older adults. By helping to develop policy, sharing best practices and providing expert technical assistance in the design, funding and implementation of creative aging programs, we help organizations and individuals build livable communities for all ages. Learn more about Lifetime Arts by clicking here.
---
---
Creative Aging Pilot Grant - For Lifetime Arts Trained Participants 

Utah Division of Arts & Museums is happy to announce the 3rd year of our grant opportunity to support Creative Aging in our state. This grant is only available to organization and artists who participated in the Lifetime Arts training.
FY 24 Grant Opens November 1, 2023 - Deadline is November 30, 2023
Funding Request: Up to $3,000
Project Timeline: February 1 to June 30, 2024
Optional: Informational webinar on Wednesday, November 8th at 11:30. Click here to register for this Zoom meeting.
If you have questions about this grant or eligibility, please reach out to Jason Bowcutt, jbowcutt@utah.gov or Tracy Hansford, thansford@utah.gov
---
---
---
Creative Aging Impact Report
The link below will open the Creative Aging Impact Report which highlights the affects of the Lifetime Arts training as well as the outcomes of the initial year of our Creative Aging grant.
---
Creative Aging Impact Report - 2021-2022
---
---
Leveraging State Investments in Creative Aging

In 2021 the Utah Division of Arts & Museums received a grant from the National Assembly of State Arts Agencies, in collaboration with E.A. Michelson Philanthropy, to support Creative Aging. We established a 3-year grant program to encourage sequential creative aging classes taught by professional artists that focused on adults 55+.
Utah's project was called "A Lifetime of Arts Elevated" and more information can be found here.
---
---
Creative Aging Grant Participants' Activities - FY22
The following organizations received the Creative Aging pilot grant. The grant provided funding to run an arts program for adults 55+.
---
---
---
---
The Utah Creative Aging Coalition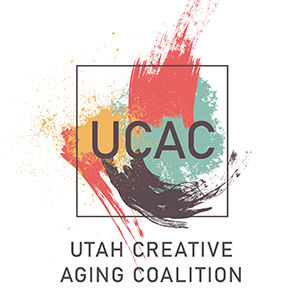 Bringing together programs, organizations and participants to promote creative aging in Utah. Mission - To support optimal aging through the creative arts by serving as a clearinghouse of information and education for participants and professionals in Utah's older adult communities.
UtahAging.org - The Utah Commission on Aging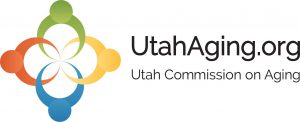 The Utah Commission on Aging (UCOA) sponsors and manages UtahAging.org as Utah's official statewide virtual resource center for older adults.  UCOA convenes expert stakeholders to share resources and best practices from our communities, public policy, education, and research to help Utahns navigate the opportunities and challenges of the aging experience.
Arts & Aging - The Utah Commission on Aging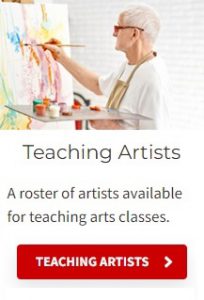 The Arts and Aging promotes creative engagement for those in the second half of life. Whether art experiences are more passive, such as attending an exhibit or concert, or more active, such as learning a skill or participating in the performing arts, wellness is nurtured when we engage in the arts.  Arts engagement benefits people across the health spectrum and includes the Creative Arts Therapies. Research is demonstrating that participation in the arts can positively affect emotional, social and physical health,  and contribute to true health promotion, disease prevention, and improved quality life. This page also houses the Creative Aging Teaching Artists Roster.
The Creative Age Conference 
Arts Council of Washington County
This annual conference provides inspiring keynote speakers, hands-on workshops and entertainment.
Lifetime Arts
National Leaders in Creative Aging Program Development
Founded in 2008, Lifetime Arts is a nonprofit arts service organization that offers a positive, modern, artistic and social lens through which to serve, inspire and engage America's growing population of older adults. Our mission has 3 main components:
1. Encourage creative aging by promoting the inclusion of arts education programs in organizations that serve older adults
2. Prepare teaching artists to develop the creative capacity of older adult learners
3. Foster lifelong learning in and through the arts by increasing opportunities for participation in community based programming
American Alliance of Museums
Report - Museums and Creative Aging: A Healthful Partnership
---