---
---
Leveraging State Investments in Creative Aging
Utah Division of Arts & Museums is thrilled to have received a grant from the National Assembly of State Arts Agencies (NASAA), in collaboration with Aroha Philanthropies, to support Creative Aging in our state through NASAA's Leveraging State Investments in Creative Aging (LSICA) initiative.
Utah's initiative is called "A Lifetime of Arts Elevated". Full project description can be found here.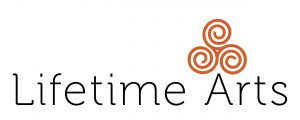 As part of the LSICA initiative, Utah will partner with Lifetime Arts to present a series of trainings for Utah's cultural community on Creative Aging.
Lifetime Arts was founded in 2008 as a service organization with a singular goal: to enrich the lives of older adults through arts education. Lifetime Arts is the national leader in building the capacity of organizations, agencies, and individuals to initiate, develop, implement, and sustain professionally conducted Creative Aging programs for the fastest-growing segment of the U.S. population.
LifetimeArts.org
"Training, coaching, consulting, and resources for "A Lifetime of Arts Elevated" have been provided by Lifetime Arts, the national leader in creative aging programs and services."
Creative Aging Foundations
---
---
---
Podcast – National Endowment for the Arts
Rohan Spong, Documentary Filmmaker - Winter at Westbeth shines a light on artists and aging.