---
Community Programs works with local arts councils, community leaders, museums, artists, and municipalities to promote and expand Utah's cultural community through training, technical assistance, networking events, and conferences.
---
Professional Development scholarships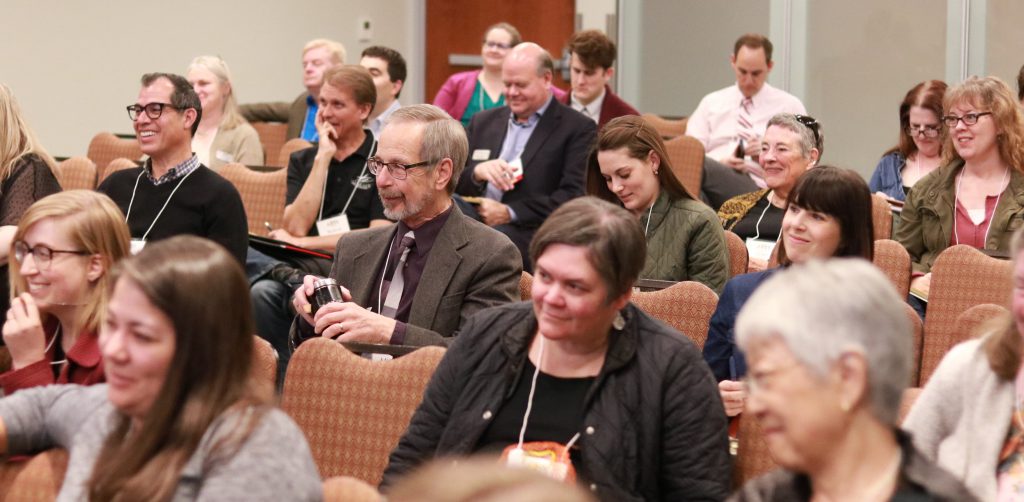 Community Programs provides scholarships for cultural organization's staff, board members, or volunteers to attend relevant trainings or conferences. These conferences/trainings provide opportunities for organizations to expand their skill sets and network with other organizations.
Funding covers registration costs up to $500
Professional Gatherings series
We at UA&M are convening a series of free virtual professional gatherings for all you who do the heavy lifting at Utah's vital cultural institutions. These role-based, facilitated discussions will offer an opportunity to connect, ask, share, teach, learn, and even kvetch about topics relevant to your roles. 
Please register in advance.
-
Next scheduled gatherings TBA
Change Leaders make up an active network of graduates from a three-day intensive professional development course. Participants receive instruction on assessing environments as well as the communication and facilitation skills necessary to implement change. Change Leaders share a commitment to creative community-building and lead quick turnaround projects called Random Acts of Art.
Local Arts Agencies work to foster and support the arts in their communities. Whether they take the form of councils, boards, committees, government entities or nonprofit organizations, they are at the heart of community arts participation and play an important role in advocating, encouraging and developing arts and cultural awareness. They frequently interface with local government, acting as a critical resource for community-building and raising the quality of life. Some have formalized this status with a Designated Local Arts Agency Agreement with their municipality.

See a list of Local Arts Agencies in Utah.

---
Creative Aging Training with Lifetime arts
Utah Arts & Museums is thrilled to have received a grant to advance Creative Aging in our state. We are partnering with Lifetime Arts, the national leader in Creative Aging, to present this training.
---
The Utah Creative Aging Coalition -Bringing together programs, organizations and participants to promote creative aging in Utah.
Mission - To support optimal aging through the creative arts by serving as a clearinghouse of information and education for participants and professionals in Utah's older adult communities.
---
EngAGE Utah -Creativity for Life
EngAGE Utah was established in 2012 by KenCrossley as a nonprofit network of Utah's artists, aging services, and health care providers.
---
The Creative Age Conference -Arts Council of Washington County
This annual conference provides inspiring keynote speakers, hands-on workshops and entertainment.
---
Lifetime Arts -National Leaders in Creative Aging Program Development
Mission - Founded in 2008, Lifetime Arts is a nonprofit arts service organization that offers a positive, modern, artistic and social lens through which to serve, inspire and engage America's growing population of older adults. Our approach rejects outdated stereotypes that define older people as needy, incapable or frail. While we partner with and advocate for creative aging initiatives that serve all older adults (55+), our work focuses on serving independent adults interested in exploring creative expression in a social group setting. Our mission has 3 main components:
1. Encourage creative aging by promoting the inclusion of arts education programs in organizations that serve older adults
2. Prepare teaching artists to develop the creative capacity of older adult learners
3. Foster lifelong learning in and through the arts by increasing opportunities for participation in community based programming
Jason Bowcutt
Community Programs & Performing Arts Manager
801.236.7554