---
C502 Press, Unity & Division - Juror's Award 2019
Design is the creative beginning of any human-initiated arrangement of materials. We are dedicated to the promotion of excellence in the diverse fields of design in Utah. We strive to help community members see, experience, utilize and value the art of design that surrounds us. Yearly we sponsor a juried exhibition of some of Utah's best designer's work.
---
---
Design Arts Utah '19
---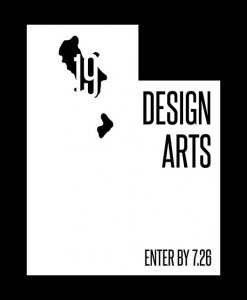 This juried design exhibition is open to professional and post-secondary student designers residing in Utah working in any design medium. The Designer selected as the Juror's Award Winner received a $3,000 award. Two $500 student awards were also awarded. 
Our congratulations to the Juror's Award Winners. C502 Press in Provo, Utah received the Juror Award for their project, "Unity & Division." Student award winners include Audrey Hancock, from Provo, for her project, "In Your Dreams" and Utah Valley University Art & Design Department's project "Dividing Colors: War & Rights."
---
---
Ms. Gail Anderson is the juror for DesignArts Utah '19 – Gail Anderson is the creative director of Visual Arts Press at the School of Visual Arts New York, where she has taught for close to thirty years. In fall 2019, Gail will succeed Richard Wilde as chair of BFA Advertising and BFA Design at the College. Gail is coauthor with Steven Heller of sixteen books on design, typography, and popular culture, and she is the recipient of the 2018 Cooper Hewitt National Design Award for Lifetime Achievement and the 2008 AIGA Medal. Gail serves on the Citizens' Stamp Advisory Committee for the United Stated Postal Service and is on the board of Poster House, the new poster museum in NYC.
---
Past Exhibitions / Jurors